RECENT PERFORMANCE
Timothy Chooi, Violinist


Timothy Chooi, Violin
Photo by Pete Checchia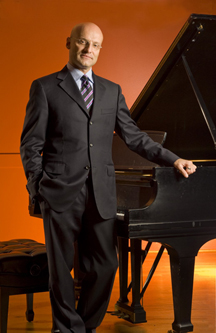 Robert Koenig, Piano
Photo by Tony Mastres and Randall Lamb
Sunday, March 15, 2015
3:00 pm / Logan House
Program
Havanaise in E Major, Op. 83 - Camille Saint-Saëns
Violin Sonata No. 7 in c-minor, Op. 30, No. 2 - Ludwig van Beethoven
Introduction and Rondo Capriccioso in a-minor, Op. 28 - Camille Saint-Saëns
Violin Sonata No. 2 in D Major, Op. 94a - Sergei Prokofiev
Timothy Chooi, Violinist
Canadian born violinist Timothy Chooi, is currently enrolled at the Curtis Institute of Music studying with Ida Kavafian. At the age of 16, Chooi captured the 2010 Grand Prix of the 71st l'Orchestre Symphonique de Montréal Standard Life Competition, bringing him numerous concert engagements. Chooi debuted his performance with the l'Orchestre Symphonique de Montréal under the command of Maestro Jean-François Rivest. The La Presse Newspaper of Montréal described Chooi's debut as ''le miracle (the miracle).'' He has since played with l'Orchestre Symphonique de Montréal again under the baton of Maestro Kent Nagano. In 2010, Chooi won the ''Special Violin Prize'' at the 2010 Yehudi Menuhin International Violin Competition for Young Violinists in Oslo, Norway receiving a violin made by Jacob von der Lippe based on the Guarneri del Gesu model. Chooi was the winner of the Morningside Musicbridge Competition in Calgary, Vancouver's Musical Society Club Competition and the recipient of the Roberto and Mary Wood Scholarship.
In 2011 Chooi made his debut recital at the ''Next'' Series at the National Arts Centre in Ottawa for upcoming musicians along with recitals at the Orford Arts Centre, Montréal Chamber Music Festival, Banff Centre of the Arts and the Vancouver Winter Chamber Music Festival. He was invited to perform at the 30th Anniversary Celebration concert for the Vancouver Recital Series in 2010 at the Orpheum Theatre in Vancouver, Canada. Chooi maintains a close relationship with CBC Radio-Canada and his performances have been regularly recorded and broadcasted across the country.
In 2012, Chooi debuted with the Toronto Phillharmonia, Newfoundland Symphony Orchestra, Edmonton Symphony, Highland Park Symphony in Chicago, Place des Arts Recital Series in Montréal, and Northern Arts Centre in Northern Canada. That summer Chooi was featured as a solo artist along with violinist Sarah Chang and pianist Louis Lortie in Chile with the Orchestra of Americas under the baton of Maestro Benjamin Zander and Maestro Carlos Miguel Prieto.
He made his Carnegie Hall debut in May 2013 as winner of the Vadim Repin's Masterclass Scholarship organized by the American Fine Arts Festival. Also, in the 2013-2014 season, Chooi will be performing and debuting with the Santa Barabara Symphony, Orchestra London Canada, Orford Arts Centre Orchestra, Victoria Symphony Orchestra and at the Morning in the Music Recital Series in Vancouver.
Some of Chooi's upcoming performances include his debut at the Natioanl Arts Centre orchestra in Ottawa conducted by Maestro Pinchas Zukerman, performance with the Malaysian Phillharmonic Orchestra, debut recital at the Lanaudiere Festival in Quebec, Canada, and debut with the Vancouver Symphony Orchestra.
As winner of the Canada Council Musical Instrument Bank Competition 2012, Timothy is currently using the 1729 Guarneri del Gesu.
Represented by Dispeker Artists, Inc.
Read More at www.aarontimothychooi.com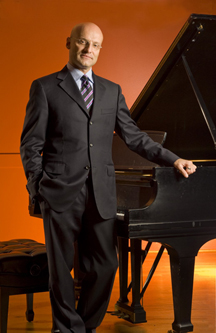 Robert Koenig, Pianist
Pianist Robert Koenig has quickly established a reputation as a much sought-after collaborative pianist and chamber musician. He performs regularly in major centers throughout the world with many of this generation's most renowned musicians. Recent engagements have included performances at Carnegie Hall in New York, The Kennedy Center in Washington, DC, Suntory Hall in Tokyo, The Concertgebuow in Amsterdam, The Louvre Museum in Paris, and Royal Festival Hall in London. He has performed with many of today's leading artists including Sarah Chang, Hilary Hahn, Pamela Frank, Augustin Hadelich, Zuill Bailey, Roberto Diaz, Elmar Oliveira, Aaron Rosand, The Miro String Quartet, and The St. Lawrence String Quartet.
Mr. Koenig has appeared at many festivals including Aspen, Ravinia, Banff, Saratoga, Caramoor, the Seattle Chamber Music Festival, the El Paso Pro Musica, Chamber Music Northwest, West Branch International Festival and Academy, the Campos do Jordao Festival in Brazil, and the Mostly Mozart Festival in New York. He is frequently heard on radio and television including ABC's "Good Morning America" and CBS "This Morning". Mr. Koenig was staff pianist at both The Juilliard School and The Curtis Institute of Music, and from 2000-2007 he served as Professor of Piano and Piano Chamber Music at the University of Kansas in Lawrence. With the assistance of the University of Kansas Center for Research, Mr. Koenig commissioned renowned American Composer Lowell Liebermann to write a new trio for flute, cello and piano. In the fall of 2007, he assumed the position as Professor and Head of The Collaborative Piano Program at The University of California Santa Barbara.
Mr. Koenig has recorded for Artek, Ambassador, Biddulph, Cedille, CRI, Decca, Eroica, and Naxos. His CD of transcriptions for viola and piano by William Primrose on Naxos with violist Roberto Diaz was nominated for "Best Instrumental Soloist Performance (without orchestra)" at the 49th annual Grammy Awards.
Born in Saskatchewan, Robert Koenig began his formal training at the Vancouver Academy of Music with Lee KumSing and Gwen Thompson and later studied at the Banff School of Fine Arts and the Academie Musicale di Chigiana in Siena, Italy. During this time he received several awards from the Canadian Government including a Canada Council Project Grant. He completed both his Bachelors and Masters degrees in Accompanying at the Curtis Institute of Music in Philadelphia where he studied with Dr. Vladimir Sokoloff and chamber music with Felix Galimir and Karen Tuttle.