Matt Dine
Program
Fantasiestucke, Op. 73 - Robert Schumann
Sonata No. 3 in A Major, Op. 69 - Ludwig van Beethoven
Sonata in D minor, Op. 40 - Dmitry Shostakovich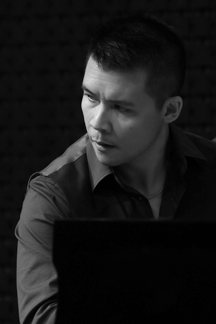 with Carlos Avila, Pianist

22-year-old cellist Sang-Eun Lee has been hailed for her expressive artistry and dazzling technique. The Washington Post praised: "She is a prodigiously talented young artist with powerful technique and musical poise."
Ms. Lee has won top prizes in various international competitions; she won the 2014 Young Concert Artists International Auditions, and First Prize at the 2014 YCA Auditions in Seoul, Korea. At 15, she won First Prize at the 2009 Johansen International Competition in Washington, D.C., Second Prize at the 2009 International Tchaikovsky Competition for Young Musicians, and the Young Musician Prize of the Emanuel Feuermann Competition in Berlin. She was also awarded Germany's Kronberg Academy Cello Festival's 2009 Ingrid zu Solms Culture Prize.
Her 2016-2017 season includes performances at the Morgan Library and Museum, Boston's Isabella Stewart Gardner Museum, Cold Spring Harbor Laboratory, Chamber on the Mountain, Tri-County Concert Association, the Evergreen Museum and Library, and an appearance as soloist with the Orchestra of St. Luke's at Alice Tully Hall. Last season, Ms. Lee made her acclaimed Kennedy Center debut, co-presented with Washington Performing Arts and supported by the Korean Concert Society Prize, and her New York recital debut, sponsored by the Michaels Award, on the Young Concert Artists Series. She also performed at Colgate University, Buffalo Chamber Music Society, the Paramount Theatre, the Jewish Community Alliance in Florida, the Lied Center of Kansas, and the Music@Menlo Festival.
Ms. Lee has been invited to perform as a soloist with Korea's leading orchestras including the Seoul Philharmonic under Myung-Whun Chung, the Suwon Philharmonic, the Prime Philharmonic, the Korean National University of Arts Orchestra, the Gangnam Symphony and GMMFS orchestras. She made her Seoul recital debut at the age of 13 on the Kumho Prodigy Concert Series and has given recitals at the Blue House in Seoul and the Musée du Louvre in Paris. Ms. Lee has been featured on KBS (the Korean Broadcasting System).
Born in Seoul, Korea, Ms. Lee attended the Korean National University of Arts, from the age of nine, where she worked with Myung Wha Chung and Sang Min Park. She is a grant recipient of the Bagby Foundation for the Musical Arts, and currently attends the Curtis Institute of Music, working with Peter Wiley and (YCA Alumnus) Carter Brey.
Represented by Young Concert Artists, Inc.
Hailed for his "beautiful command of tone and mood…and unruffleable savoir-faire" (San Francisco Chronicle), his "layers of emotional expression" (The Examiner) and his "level of artistry that seem far beyond his years" (Contra Costa Times), Carlos Avila is one of the most in-demand pianists on the classical music scene. His concerts have taken him across North and South America, Europe, and Asia.
Carlos began his professional career in 2001 when he stepped in for an ailing Stewart Goodyear at 24-hours-notice to play the Rachmaninoff First Piano Concerto with the California Symphony – a "pinch-hit homerun" (San Francisco Chronicle).
Since then, Carlos has been a guest at festivals such as Schleswig-Holstein, Tanglewood, Sarasota, Aspen, Banff, Music Academy of the West, Pianofest, Holland, ChamberFest Dubuque, Atlantic Music Festival, Lake George, and the Carnegie Hall Workshops where he had the opportunity to work and study with the late Isaac Stern, Daniel Barenboim, Michael Tilson Thomas, Emanuel Ax, Richard Goode and members of the St. Lawrence, Tokyo, Guarneri, Juilliard, Ying, and Borodin String Quartets.
Carlos is also an avid collaborator – he shares an almost 20-year partnership with acclaimed violinist Jay Oh, with whom he has given over 80 recitals across Asia and the United States. Last Spring, he performed in the Chicago Symphony Orchestra's All-Access Chamber series and the New York Philharmonic's Leonard Bernstein salon series. Prior to that, he embarked on a mammoth long 29-city tour with award-winning Baritone Leon Williams. Carlos was also recently showcased on New York's WQXR, where he gave an all-transcription recital broadcast as one of the winners of Juilliard's prestigious Gina Bachauer competition.
A dedicated member of community outreach, he also collaborates frequently with the New York Philharmonic's Assistant Concertmaster Michelle Kim and participates in the promotion of her Doublestop Foundation, a non-profit organization dedicated to providing young musicians with no-cost loans of high-quality instruments. He has also made a large part of his musical home in South Korea where he was recently awarded Honorary Ambassadorship of the city of Chuncheon for his work in the chamber music initiative "New York in Chuncheon" and promoting and supporting national and international activities in the fields of policy, tourism resources, culture and art.
Carlos is on Collaborative Piano Faculty at the Heifetz Institute, where he makes his summer home and for which he works year-round on American tours to promote the innovation of cross-disciplinary learning and communication in student training. He collaborates regularly there with fellow-faculty members Tim Eddy, Frans Helmerson, Ralph Kirshbaum, and Shmuel Ashkenasi among others.
A proud Filipino-American, Carlos is a graduate of the Juilliard School where he studied with Jerome Lowenthal and did prior studies at Yale with Peter Frankl and Claude Frank. He currently resides in New York City.