| | |
| --- | --- |
| Michele Levin | Lili Kraus |
Michele Levin, Pianist
Sunday, December 14, 2014
3:00 pm / Logan House
Rondo in a minor, KV 511, Mozart
Sonata in a minor, KV 310, Mozart
Capriccio in b minor, Op. 76, No. 2, Brahms
Intermezzo in A Major, Op. 118, No. 2, Brahms
Rhapsody in g minor, Op. 79, No. 2, Brahms
Variations sťrieuses, Op. 54, Mendelssohn
By Leslee Goodman
Article published in The Ojai Quarterly, Fall 2014
Ruth Pope, daughter of Lili Kraus, one of the most extraordinary musicians of the twentieth century, has donated her motherís rare Hamburg Steinway concert grand piano to the Happy Valley Foundation, home of Chamber On The Mountain. To celebrate this priceless gift, Chamber On The Mountain will feature the piano in a special concert, December 14, starring acclaimed pianist and composer Michele Levin.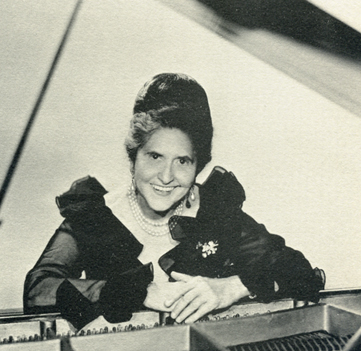 Lili Kraus
The Hungarian-born Lili was a child prodigy, performing publicly at the age of seven and studying at the Royal Academy in Budapest where her mentors included Bartok and Schnabel. A foremost interpreter of Mozart, Schubert and Beethoven, she played with leading orchestras throughout the world. Her career was violently interrupted, however, when, on a tour of Southeast Asia she was mistaken for a spy and sent to a Japanese POW camp. Isolated from her family the first year, she was finally released in 1943.
Soon after the war ended, Lili resumed her concert tours and in 1950 was invited to play with the newly founded Ojai Music Festival. She was hosted throughout her stay by Rosalind Rajagopal, a director of the Happy Valley Foundation and School (now called Besant Hill School). The association was mutually beneficial: Rajagopal was a nutritionist and nurtured Lili back to health, while the school benefited from Liliís master classes, intimate concerts and influential presence for several months each year.
At the same time, Liliís daughter, Ruth, became fast friends with Rajagopalís daughter, Radha, who is now a trustee of the Happy Valley Foundation. On a recent visit, Ruth had a chance to meet Heidi Lehwalder, artistic director of the foundationís newest venture, Chamber On The Mountain.
The 1964 Steinway Model C is valued not only because of its prestigious ownership, but because it was made in Hamburg, Germany, rather than Queens, New York, by C.F. Theodor Steinway, considered the Steinway familyís innovator and engineer par excellence. The Hamburg is rated a category one, best-in- class piano. Adding to its rarity, the Model C is no longer produced.
In donating Liliís piano to the Happy Valley Foundation, Ruth Pope is helping to ensure the future of Chamber On The Mountain and world-class chamber music in the Ojai Valley.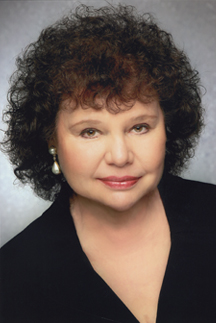 BIOGRAPHY
Michele Levin, Pianist
Audiences and critics have acclaimed Michele Levin, pianist and composer, as a multi-faceted musician of extraordinary sensitivity, virtuosity, and dedication to the art of making music. Ms. Levin is a graduate of the Curtis Institute of Music with a double major in piano and composition. She began her studies there at the age of eleven and is the first woman to receive their Masterís degree in Composition.
The Johann Sebastian Bach International Piano Competition in Washington DC awarded her First Prize in competition with pianists from fourteen countries. Ms. Levin has performed as a soloist with the Philadelphia Orchestra, Boston Pops, Florida Philharmonic, Miami Chamber Symphony, Sinfonia Virtuosi, New World Symphony, Albany Symphony, and Virginia Symphony. She has also given solo and chamber music recitals in major cities throughout the US, Canada, Europe, Asia, and Central and South America.
Ms. Levin is very much in demand as a chamber musician, touring the world with violinists Peter Zazofsky, Joseph Silverstein, Ruggerio Ricci, Nina Beilina, Daniel Phillips, Mark Kaplan, Donald Weilerstein, Sydney Harth, Ik-Hwan Bae, Ida Levin, Maria Bachman, Arve Tellefson, Andrew Dawes, Lin Chang, and Yehonaton Berick; with violists Rivka Golani, Paul Neubauer, Atar Arad, Kirsten Johnson, Rainer Moog, and Jessie Levine; and with cellists Yehuda Hanani, Simca Heled, Ronald Thomas, and Wolfgang Boettcher. She has performed with clarinetists Mitchell Lurie, Alexander Fiterstein, Eli Eban, and Charles Neidich; with harpist Heidi Lehwalder; and with flutists Thomas Wolf, Carol Wincenc, and Eugenia Zuckerman.
Ms. Levin tours regularly with the Muir String Quartet and as a guest artist with the Miami String Quartet. In 2007, the Muir Quartet premiered her String Quartet No. 1, which she dedicated to the quartet. Her vast repertoire extends into the realm of vocal music, having given recitals with Metropolitan Opera vocalists Gwendolyn Bradley, Marvis Martin, Martina Arroyo, DíAnna Fortunato, Carol Farley, Lucy Shelton, and William Sharp. Ms. Levin records for Koch International, EcoClassics, Altarus, and the Canadian Broadcasting Companies. NPR regularly broadcasts her performances nationwide.